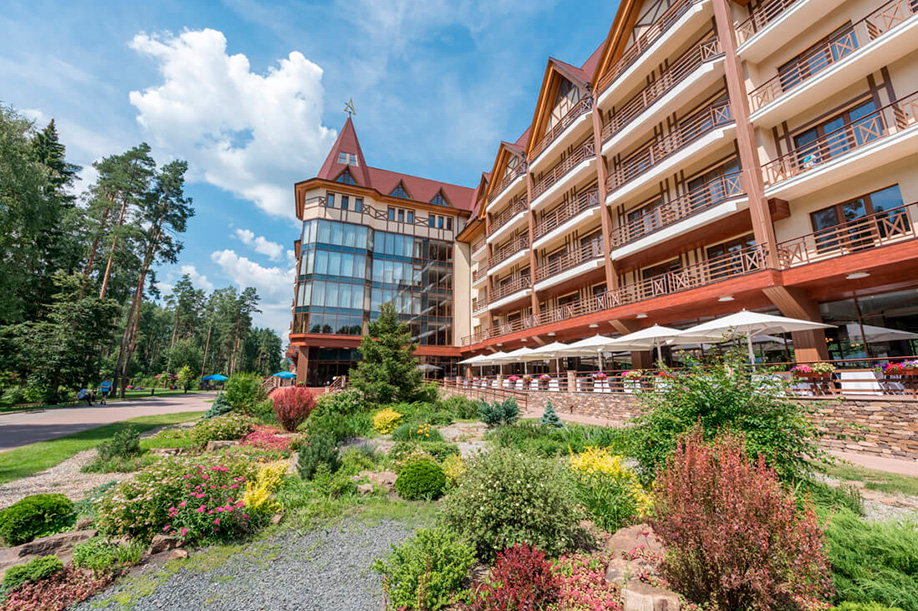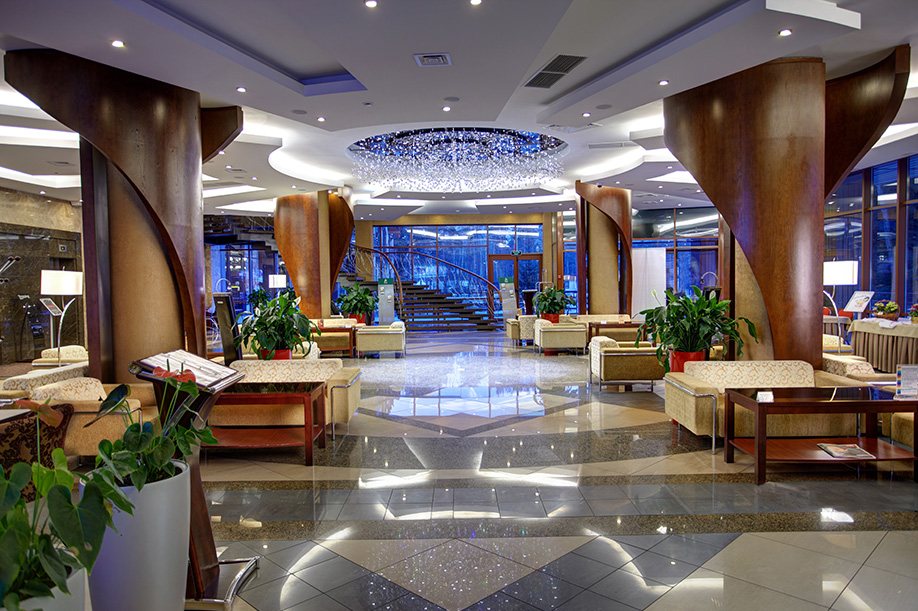 Areal Congress Hotel
Sirenevaya St. 21 bldg 1, 142452 Rodinki, Novaya Kupavna, Noginsk District, Moscow Region
Areal Congress Hotel offers both opportunities for relaxation and holding various events from business meetings and corporate celebrations to grand wedding banquets and gala dinners.
The key feature of the Hotel is its general architecture and a unique landscaping inspired by alpine nature. Pointed roofs create a special atmosphere. Guests can enjoy the vast sweep of nature and light and take the fresh forest air walking around the territory of the Hotel or relax on lovely green lawns.
The pride of the hotel is its parkland. There you can find a pond with clear water, fragrant fir-trees, a unique Japanese Kaizen garden, an ecofarm where you can meet various animals at close quarters, and many other things.
Areal Hotel threw open its doors for Guests in 2011 and after a little while it obtained a four-star certificate and confirmed the rating in 2016.
Areal Hotel is ideal for organizing events in different formats, including
conferences and meetings with business partners,
outdoor corporate or team building events,
wedding or birthday celebrations,
family vacations or meetings with friends,
children's parties or proms.
Areal Hotel is located near Moscow in the ecologically clean area surrounded by pine forest and picturesque nature. It is a large complex with a magnificent landscape and a rich infrastructure.